Healthy chicks are the foundation of quality flocks. Get the foundation wrong and you're bound to pay for your mistakes later. It's why the best hatcheries don't take the needs of the masses for granted.
If you're looking for the best chicken hatcheries in Ohio, we're here to make the process smoother for you.
Everyone may talk. But, not all can put their money where their mouths are. We know what sets apart a quality hatchery from one that's nothing to write home about.
We'll therefore guide you through the very best hatcheries in Ohio so you can kickstart your flock on a solid foundation.
at a glance
the 4 best chicken hatcheries in ohio
Meyer Hatchery is one of the biggest names when it comes to everything poultry. Located in Polk, Ohio, they've been in business since 1985! What started as a hobby for Karen Meyer is now a colossal venture you can wholeheartedly depend on.
Meyer Hatchery raises over 160 breeds of poultry including chickens, turkeys, geese, and other exotic birds.
They have dozens of chicken breeds including the Silkie, Barred Rock, Orpington, Marans, Ameraucana, Easter Egger, Wyandotte, Brahma, and a lot more!
They also have myriads of rare breeds including the Egyptian Fayoumis, Salmon Faverolle, Houdan, and Swedish Flower.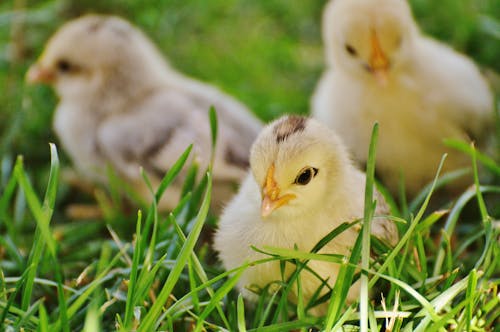 The price of chicks will depend on the breed. Generally, though, the average price per chick is around $4.00.
Chicks can be sold sexed or "straight-run" with female chicks costing a lot more. Meyer Hatchery assures that chicks are sexed with 100% accuracy! Minimum order of 3 chicks is required. What's more, they also sell hatching eggs. You just have to choose which breed you want.
You may either choose to pick up your package or have it shipped. Free shipping is available when you buy breeds like the Cornish Cross, Ranger, and Golden Buff chickens, though.
Meyer Hatchery is NPIP-certified and is committed to excellent customer service.
what we like
NPIP-certified
Vast experience
Sale of hatching eggs
Amazing customer service
Near-perfect sexing accuracy
Sale of started pullets
Sale of rare breeds
Free delivery when you order specific breeds
bottom line
Meyer Hatchery is a giant. And there's no reason why you shouldn't do business with them. It doesn't matter if you're just starting out or a seasoned producer, they won't disappoint. They also have poultry supplies and accessories available. You might want to take advantage of these especially if you're a beginner. They've simply got it all.
If you're looking for a hatchery that's committed to producing the healthiest of chicks and birds, then Mt. Healthy Hatcheries should be your only stop.
They're located in Cincinnati and have been doing what they do best for a whopping 97 years. With so much experience under their belt, you should expect an immensely smooth process when dealing with them.
From them, you can purchase breeds like the Wyandotte, Australorp, Barred Rock, Orpington, Leghorn, and Marans. If you're also a fan of colored egg baskets, feel free to purchase the Olive Egger or Cream Legbar.
Chicks can be sold sexed or "straight-run." Prices would depend on the quantity you buy and whether or not the birds have been sexed.
Mt. Healthy Hatcheries are open to shipping your package to you or allowing you to pick it up. But, you'll need to make a minimum order of 10 chicks between October and December; January and March. For other months, a minimum order of 3 chicks will suffice.
For every order you make, Mt. Healthy Hatcheries add a 2% margin of extra birds to serve as a safeguard in case anything happens to your original order!
The hatchery is NPIP-certified. They pride themselves in their commitment to working hard over the past 90 years. So, if you interact with them, you'll realize they take the health of the chicks/birds they produce very seriously. And that pretty much sums up why they're one of the very best.
what we like
NPIP-certified
Highly experienced
Use of state-of-the-art machinery in hatching chicks
Great customer care
Free shipping with a few exceptions
Affordable pricing
What we don't like
Bottom line
Mt. Healthy Hatcheries are keen on making sure their birds are raised in the best living conditions and devoid of diseases. They're veterans in the game and you can trust them to deliver well on their promises.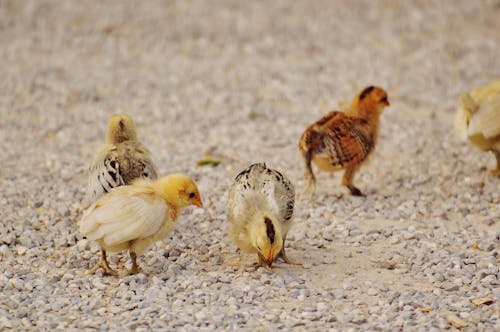 Eagle Nest Poultry is located in Oceola, Ohio. Whether you're looking for birds for their eggs, meat, or purely for exhibition purposes, they won't disappoint.
The hatchery farm is committed to ensuring that standards of quality are maintained throughout their dealings with customers.
More importantly, they're dedicated to leaving no stone unturned till they satisfy or exceed your expectations.
They have available popular breeds like the Wyandotte, Ameraucana, Orpington, Leghorn, Barred Rock, Brahma, and many more.
They've also got mixed breeds like the White Mountain Broiler and Super Roaster. They also sell hatching eggs in case you want to do your own hatching.
You may choose to pick up your birds or have them shipped over to you. But, you must be ready to order a minimum of 25 chicks for your order to be shipped.
The hatchery is NPIP-certified. So, you can trust that your chicks will be in the greatest shape possible upon delivery.
What we like
NPIP-certified
Diverse breeds
Sells healthy chicks
Good sanitation
what we don't like
Minimum order of 25 chicks
bottom line
The inclusion of hybrid chickens makes Eagle Nest Poultry a hatchery worth considering.
Ridgeway Hatchery is located in La Rue, Ohio. Having been in business for 98 years, they are specialists in what they do. And with a track record that only the best can dream of, you know you're going to be an immensely satisfied customer at the end of the day.
Breeds they sell include the Golden Comet, Isa Brown, Buff Orpington, Wyandotte, Araucana, and many other breeds.
The price of birds will depend on the breed and quantity you're ordering. Chicks are sexed with a 90% accuracy rate if you make an order for pullets.
Usually, you'll need to make a minimum order of 25 chicks. But, you may choose to order below 25 if you wish. However, when you do, you'll forfeit the hatchery's "live arrival guarantee" plus you'll have to incur some additional costs.
Shipping costs will vary depending on your "Zone." So, if you're in Zone 8 for instance, your shipping cost will be $20.57 for 25 chicks you purchase. You can find more information about which zone you're in on the website.
The hatchery follows well-established standards to ensure their birds are devoid of certain infections and diseases as they're NPIP-certified.
what we like
NPIP-certified
Chicks are sexed with 90% accuracy
Vaccination against Marek's at a low cost
High professionalism
what we don't like
bottom Line
With 98 years of experience under their belt, Ridgeway Hatchery is a solid brand to rely on. Plus, if you're just in for pullets, then they're the ones you want handling your orders.
what to know when buying chicks
When buying chicks, there are some factors you'd want to consider to help you choose the ideal hatchery with more precision.
know the kind of breed you want to raise
It's a matter of preference, of course, the breed you choose. Still, you want to do your research about the specific breed you want.
Do you want a breed that lays lots of eggs? Or do you just want a breed that lays colored eggs?
Maybe you just want a breed that has a good feed conversion ratio and will produce a lot of meat in the future. Chances are also that you want birds with larger bodies or of a particular plumage.
It could also be that you want a breed that's easy to care for – depending on the climate of your area. For instance, birds with pea combs will generally do better in cold climates than those with large, single combs.
By knowing what you want, you'll know the exact hatchery to contact. Not all hatcheries will have what you want.
Know the cost per chick
Generally, the more chicks you purchase, the less you pay per chick.
Making an order of say, 100 chicks will cost less per chick than an order of 20 chicks.
Also, chicks may cost more depending on the breed rarity and whether the chick has been sexed female.
Usually, hatcheries maintain policies where you have to order a minimum quantity to ensure high survival rates upon delivery.
Some hatcheries may allow for very small orders. But, you'd have to pay a lot more for this small quantity as they'd have to resort to using special packaging to keep your order safe.
Therefore, it'll make more economical sense to order in larger quantities. Doing so also increases the chances of all your birds surviving.
Shipping cost
If it's possible to go pick up your birds, you should.
You want to incur as little cost as possible when getting your birds delivered to you.
Some hatcheries have the shipping cost added to the price per bird. So, whether you have your package shipped or whether you go for it by yourself, you'll be paying the same price.
Some separate the shipping cost from the price per bird.
Do your homework by scouring through the price catalog and shipping information sections on the hatcheries' websites.
That way – after doing the maths – you'd be able to tell which hatchery will allow you to save more cost concerning shipping.
final thoughts
You now know the best hatcheries in Ohio. If you're in for high-quality chicks, then any of the 4 above should make the cut for you.
Still confused. If you're looking for a mega-brand that's got it all – from birds to bird supplies – then Meyer Hatchery is the real deal.
Virtually all the hatcheries on our list have rich experience. But, go with Ridgeway Hatchery if you're looking for a veteran brand that prides itself in good old-fashioned hard work.
Eagle Nest has got a wide variety of breeds including hybrids you won't ordinarily find in other hatcheries. If you're very concerned about the health of your chicks, then Mt. Healthy Hatcheries should be your go-to.