You're in a hurry to restock your flock. And you're probably wondering if there are any decent chicken hatcheries out here in Connecticut.
We understand your concern. Looking for the best chicken hatchery in Connecticut can be challenging. And what makes the exercise all the more daunting is that any wrong move can create serious problems for you and your flock.
Ideally, you want healthy chicks that'll serve whatever purpose you have in mind for them without any issues.
Not to worry, though. Thankfully, you've got your work cut out for you. We've done all the hard work. Hopefully, you end up purchasing the choicest of chicks from the hatcheries on our list.
at a glance
Burr Farm – Most Experienced
Cathy's House of Chickens – Best For Flexibility
Clark Farm – Highest Variety
The 4 Five Farm – Best For Rare Breeds
the 4 best chicken hatcheries in Connecticut
1. Burr farm – Most Experienced
Whether you're looking to simply restock or start your flock from scratch, Burr Farm is a solid brand you can rely on. You can locate them at Danielson, Connecticut. And what wows us about them is that they've been in the business for a whopping 50 years.
Clearly, they're not novices at the game. So, you can therefore rely on their experience and growth over the years.
It doesn't matter that you're looking to raise chickens as backyard pets, for eggs, or meat. They've got something for you.
Breeds they specialize in include egg-laying machines like the Rhode Island Red, New Hampshire Red, Barred Rocks, Buff Orpingtons, and Wyandottes. They also sell the Cornish Cross as well as the Freedom Ranger chicks if you're primarily looking for meat birds.
If you're more interested in chickens that'll add a lot more color diversity to your egg basket, they've also got Ameraucana chicks on sale.
Burr Farm generally doesn't supply hatching eggs. However, you can purchase chicks –whether sexed or unsexed – of the breeds listed above.
They also sell pullets that are at the point of lay. The price of chicks will depend on the quantity you buy. You however won't spend more than $4.00 per chick.
What's more, for a small fee of $0.20 per chick, Burr Farm will vaccinate your chicks against Marek's disease.
While you're free to pick up your package at their Brooklyn, CT facility when you purchase in small quantities, they'll only deliver to your doorstep if your order includes a minimum of 100 quantities. It isn't clear if they're NPIP certified, though.
what we like
Lots of experience
Diverse egg-laying breeds
Affordable pricing
Marek's vaccination
Chicks are sold "straight-run" or sexed
Sells pullets at point of lay
what we don't like
No sale of hatching eggs
Not sure if their NPIP certified
Delivery only when you order a minimum quantity of 100 chicks
bottom Line
If you're looking to purchase chicks primarily for their egg-laying qualities in the future, Burr Farm should be on the top of your list. Add in the fact that they know their stuff after 50 years of consistency, and you should have no doubt in your mind about contacting them.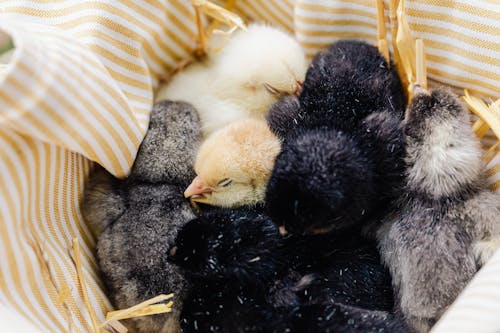 What started as a simple hobby for her later developed into a fully-fledged passion for hatching and raising chickens.
Cathy is her name and her "House of Chickens" offers so much flexibility, you'll be missing out on a lot of goodies if you don't take her up on her amazing offers. Cathy's House of Chickens is located in Southbury, Connecticut.
The farm specializes in raising a variety of breeds including the Easter Egger, Leghorn, Ameraucana, Orpington, Barred Rock, Australorp, and a lot more!
Cathy's House of Chickens generally sells chicks. But, as and when they're available, the farm will have on sale pullets that have started laying or are about to start laying.
Chicks are sold either "straight-run" or sexed. Sexed chicks are sold only as females, though.
The great thing about this hatchery farm is that they offer a guarantee of up to 24 hours for chicks after you pick them up.
So, if anything happens to your bird(s) within 24 hours after pick up, you can go back for a replacement with the same breed or another breed of equal pricing.
If you also purchase a bird that appears to be a pullet but is in fact male, you can go for a replacement – but you must do so in a timeous fashion. When buying started pullets, you get to have them vaccinated against Marek's disease by the farm.
If you don't think you've it in you to go through the stress of raising chicks till they're of the optimum age you require them to be, you're free to allow Cathy's House of Chickens to grow them out for you! And that's the flexibility we're talking about.
All you've got to do is to choose the breed you want. And presto, this hatchery farm will take great care of your bird(s) till you're ready to pick them up at an age you desire!
For your package, you'll need to submit a 50% deposit when you place the order. You'll pay the rest of the money when you pick it up.
what we like
Diverse breeds
24-hour guarantee
Sale of started pullets
Vaccination of started pullets against Marek's disease
Sexed chicks are sold as females
Can grow out your chicks for you
what we don't like
Not NPIP certified
No sale of hatching eggs
3. clark farm – highest variety
Clark Farm is a small family located in Higganum, Connecticut. In addition to poultry, the farm deals in a large variety of farm animals including rabbits, turkeys, dogs, and ponies!
But, that's not only what's striking about what they do. They also deal extensively in building chicken coops/enclosures and offer these for sale.
So, if you're starting from scratch, they can do more than just supply you with quality chicks for your flock. They can also supply you with top-notch housing structures to keep your birds safe from harm.
Clark Farm is highly rated because of the variety of breeds they have on offer. You can purchase well-known breeds like the Australorp, Barred Rock, Orpington, and Rhode Island Red from them.
If you're a fan of baskets that showcase eggs with diverse color ranges, then they've got the Ameraucana, Easter Egger, Whiting True Blue/Green, or Marans chicken.
If you're just looking for a pet, then they've got the more showy and comely Silkie for pick up. Clark Farm has also got moderately rare breeds on sale. The Salmon Faverolle and Barnevelder breeds are all available.
Whether you're in for an egg-laying breed, a pet, or a bird for shows, Clark Farm won't disappoint. You may choose to purchase your birds as chicks or pullets.
For chicks that are between 1 and 2 weeks old, you'll have to purchase at $15.00 per chick and a minimum order of 6 chicks. If you're purchasing them at 6 weeks old, the price is $29.00 per chick and at a minimum order of 3 chicks.
For pullets, you'll pay $39.00 per bird at a minimum order of 3 birds. Currently, the farm is accepting pre-orders for the year 2022.
When your package is available, you may choose to have it delivered to you – only if you're within a range of 100 miles from the farm. Contactless curbside pickup – because of the global pandemic – is available if you can't have your package delivered to you.
what we like
Availability of rare breeds
Sale of pullets and hens
Silkies available
what we don't like
Not NPIP certified
Relatively costly
Bottom line
While Clark Farm may not be the most affordable, the steps they take in maintaining the highest possible standards of their farm and animals means you're definitely getting value for your money.
The 4 Five Farm is a family farm located in Bloomfield, Connecticut. They're primarily into organic farming. They raise their chickens on pasture. And they only give their chickens organic feed.
Buying chickens raised on this farm means buying chickens that are free from chemical interferences like pesticides, hormones, and antibiotics. You can also purchase organic feed from them for your starter flock, grower flock, and layers.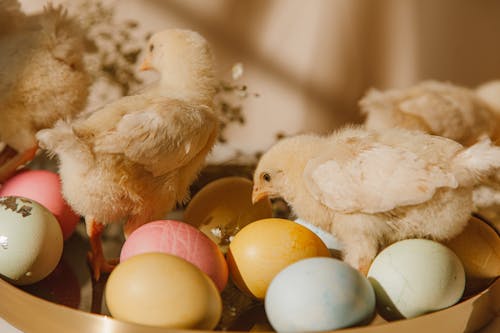 At the moment, the farm is accepting pre-orders for the year 2022. Available birds include the Rhode Island Red, Wyandotte, Australorp, Sussex, and many more. They also have rare breeds like the Silver Polish, Whiting True Blue/Green, Salmon Faverolle, and Golden Campine.
The good thing about the chicks you purchase is that they're all sexed professionally and are available as females. In case your bird turns out to be a rooster rather than a pullet, you may have it replaced with a pullet!
Depending on the age of the chicks/pullets you purchase, you'll pay between $10.00 and $30.00 each for a bird. For breeds that aren't as common, you'll pay an extra $3.00 in addition to the price above for each bird.
Note that you can only make a purchase that includes a minimum order of 2 birds. While birds are available for pick up, The 4 Five Farm are also open to delivering your package to your doorstep only if you're within a range of 50 miles from their farm.
What we like
Diverse breeds
Birds are fed organically
Sale of organic feed
Chicks are vaccinated against Marek's disease and coccidiosis
Delivery available
Minimum order of just two birds
Sexing is done professionally and birds will be replaced if they're not female
what we don't like
No sale of hatching eggs
Relatively high pricing
bottom line
If you like your chicken and eggs organic, then there's no better place to shop than at The 4 Five Farm. They also have on sale organic feed, so even when you start raising your birds, you can still continue the process by ensuring they have access to only organic food.
What you should know before purchasing chicks
Because the future of your flock depends on your initial stock, you want to make as few mistakes as possible when ushering new chicks into the fold.
Know the health status of the chicks
Ideally, hatcheries you purchase from should be NPIP-certified.
Even if they aren't, reputable hatcheries will still usually vaccinate their chicks against highly contagious diseases like Marek's and coccidiosis.
You should therefore confirm if the birds you're purchasing have been vaccinated and are in topmost shape.
Delivery Cost
It's always a great idea to personally go for your package once it's ready. You get to verify that you're getting what you ordered. So, If you're very close to the hatchery, then you should do it.
If you're rather far from the hatchery, then it'll be ideal to get the package delivered to you. Delivery cost will usually be part of your total cost.
Some hatcheries will deliver to you if you're within 50 miles while others will if you're within 100 miles. And the farther you're, the costlier the delivery cost may be.
Still, the best hatcheries will do well to ensure that you get exactly what you bargained for. At the same time, they'll use the best protective materials in transporting your package to our doorstep. So, despite the increased cost, you can still trust that your chicks will remain in optimum shape upon arrival.
Be ready to receive your chicks
Make sure you have everything in place before receiving your birds. Housing, feeding, appropriate ventilation, lighting, and bedding should all be well in place.
More importantly, if you're already raising a flock, you shouldn't immediately integrate your new chicks into the fold. You should quarantine your new chicks for about 30 days.
This period will allow you to monitor the birds to see if there's any bacterial or viral disease lurking in the shadows. And if there are, it becomes easier to treat the few birds you've ordered than it'll be to treat an already established flock that gets struck by diseases spread by your new birds.
final thoughts
Like most things related to poultry, buying chicks isn't a very straightforward process. A lot of things could go wrong.
Therefore, by choosing the best hatchery in Connecticut, you not only make things easy for yourself, but you also make things equally easy for your future flock.
Still, confused? If you don't think you've it in you to raise the chicks by yourself, go with Cathy's House of Chickens to grow them out for you.
If you're looking for rare breeds, then the 4 Five Farm should be your go-to. They should also be the frontrunners if you're dedicated to organic farming.
Want to deal with a hatchery farm with vast experience? Then, Burr Farm is your guy! Clark Farm has also got some amazing varieties of chickens there. For Silkie lovers, that should be your one-stop-shop in Connecticut.