Quality chicks are the cornerstone of quality flocks. So, when it comes to buying quality chicks, you only need to look to the best chicken hatcheries in Arkansas for supply.
It can be challenging to know which of the hatcheries in Arkansas qualify as the best. And with scarce information out there, it can make the task all the harder for you.
Because we know how crucial a good hatchery is to the success of your chicken-raising journey, we've done well to assemble the 5 best chicken hatcheries in Arkansas for you.
Heritage Acres is a family farm located in Elkins, Arkansas. In addition to poultry, the farm also raises cattle and pigs.
Chickens are pasture-raised and are fed organically. So, if you like your chickens free from chemical interferences like hormones, pesticides, and antibiotics, then Heritage Acres should be your go-to.
Breeds they sell include the Swedish Flower hen and Silver Dorking. If you're interested in chickens that'll make your egg baskets more flavorful, you can also purchase the Silverudd Blue/Swedish Isbar from them.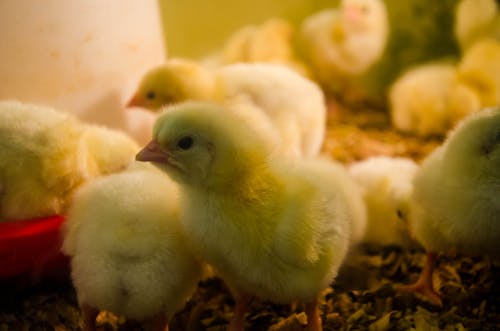 Currently, you may purchase pullets or laying hens from them. Chicks and hatching eggs will be available in 2022. While pullets are available at $15.00 per bird, laying hens cost $20.00 per bird.
Currently, Heritage Acres don't ship their products. If you want to place an order, though, you may have to fill a form on their website or text them.
Located in Springdale, Arkansas, Heritage Hill Poultry Farm is one of the most suitable places to shop for heritage breeds.
The farm was set up by Dennis Reynolds, a chicken buff with more than 30 years of experience dealing with poultry. But, it's not just chickens the farm deals in. You can also purchase geese, ducks, wild ducks, peacocks, and ornamental pheasants from him.
The farm works intending to preserve the longevity of purebred chickens for as long as possible. So, Heritage Hill Farms only raises purebred chickens, with the farm owning more than a dozen heritage breeds of poultry.
Chicken breeds raised on the farm include the Barred Plymouth Rock, Japanese Bantam, Light Sussex, Australorp, New Hampshire, Wyandotte, and Ameraucana. In addition to selling chicks, Heritage Hill Farms also sells hatching eggs and started pullets.
Currently, the farm has no website. But, they still have a presence on Facebook where you can reach them to inquire about available chickens and their prices.
Contact: chickencoach@gmail.com
Located in Greenbrier, Arkansas, Greenbrier poultry is home to dozens of chicken breeds of the highest quality you'd want gracing your flock.
Greenbrier Poultry makes sure that all their chickens are bred to standard, thereby making any bird you buy from them a show-quality bird.
Breeds they raise include Dominique, Bielefelder, Orpington, Leghorn, and Cochin. The farm sells hatching eggs in addition to chicks. However, they don't ship chicks. So, you'd have to pick up your package from the farm.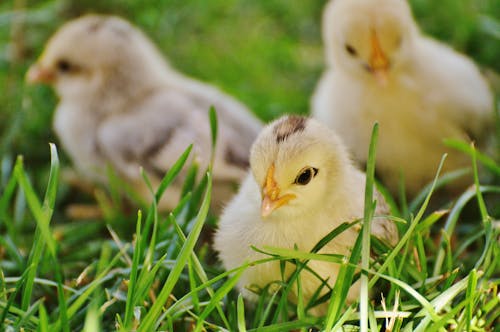 For hatching eggs, though, you can have those shipped to you. An egg costs $10.00. The farm is NPIP-certified. But, they don't have a website. So, you might have to reach them on Facebook for more information concerning shipping.
Whether you're now starting out or an established breeder, you can rely on Nine Mile Creek Poultry for some of the best egg-producing breeds known to the world of poultry.
You can locate Nine Mile Creek Poultry at Little Rock, Arkansas. The farm specializes in the production of hatching eggs, chicks, and pullets.
They raise a variety of breeds including New Hampshire, Rhode Island Red, Orpington, and Leghorn. If you're a fan of colorful egg baskets, then you may also like the Marans, Cream Legbar, or the Olive Egger.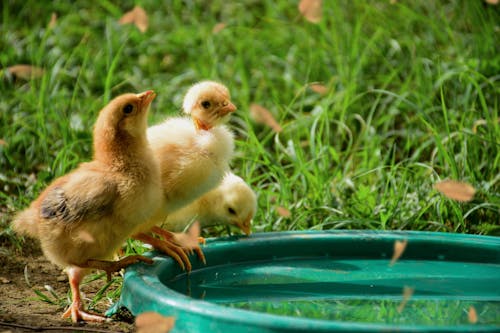 Hatching eggs are sold in orders of 12 or more. An order of 12 eggs from breeds that lay eggs of color including the Marans, Wyandotte, Orpington, Olive Egger, and New Hampshire will cost you $25.00. For 20 eggs you'll pay $20.00. 24 eggs, though, will cost you $50.00.
Pullets will cost you $16.00, $20.00, or $30.00 per bird depending on their age. Birds can be shipped to you. Otherwise, you may choose to pick them up yourself.
Contact: 501-231-3039 / NMCpoultry@gmail.com
Keith Smith is one of the biggest names when it comes to the broiler industry. With more than 70 years under their belt, they're the most ideal hatchery in Arkansas for broiler hatching eggs.
The company is located in Hot Springs and not only deals with broiler hatching eggs but also operates its own feed mills that meet the nutritional needs of its flock.
Therefore, in addition to purchasing birds from them, you can also purchase quality feed from them. You may even purchase incubators from them.
Keith Smith is the hatchery you want to choose if you're into high-quality broilers like the Ross 308, 708, and the Cornish Cross.
The company is into the sale of hatching eggs and chicks. And you can expect an all-year-round availability of chicks, too! Keith Smith takes its customers very seriously and is dedicated to satisfying and exceeding your expectations. They are open to shipping hatching eggs or chicks, Give them a call for more information concerning pricing.
factors to consider when Choosing a chicken hatchery in Arkansas
When buying chickens, these considerations will help you choose the most suitable hatchery.
Consider the purpose for the birds you're purchasing
Is there any particular reason why you want to raise the birds? Are you raising them purely for their eggs? Or is it just for the color of their eggs? Do you want a dual-purpose bird? Or do you want a bird simply for the meat?
Answers to these questions will lead you to the most suitable hatchery for your needs. Like in the list, some hatcheries specialize in broiler hatching eggs.
So, if you want to raise birds for meat production, then that hatchery might be more ideal. What's important is that you know the kind of bird you want and why you want it.
Some birds have more colorful plumage than others. There are bantams and normal-sized versions. Some are more likely to brood than others. Some have a calmer disposition than others. And some will need more special care than others
You should therefore do your research about the birds you want and if their characteristics appeal to you, determine if the hatchery of your choice has these birds.
Know the cost per chick
The price of chicks will usually be based on whether or not they have been sexed. Again, the rarity/availability of the breed is likely to determine the price.
Usually, females of an egg-laying breed will be costlier than males of the same breed. At the same time, males of a meat-producing breed will cost more than females of the same breed.
Generally, though, the more chicks you purchase, the less the price per chick. And the fewer chicks you purchase, the more the price per chick. So, the purchase of about 20 chicks will cost more per chick than a purchase of 100 chicks.
Some hatcheries require that you make a minimum purchasing order. And it makes sense because the more chicks in a package, the higher their survival rate. But, some may allow you to purchase below the required number at a higher cost.
Overall, though, it is more economically wise to purchase above the minimum order for two reasons. Firstly, it'll maximize the survival rate of your chicks. And secondly, it'll reduce your cost per chick.
Shipping Costs
It's always advisable to go for your package from the hatchery. You get to avoid dealing with the stress that comes with shipping and you reduce your cost also.
But, if you're far from the hatchery, you have no choice but to have your package shipped. Ideally, you want to go with the hatchery that makes the process simpler and less costly for you.
Bear in mind that some hatcheries already merge shipping costs with the price per chick. With these hatcheries, whether or not they ship the package to you, you'll still end up paying for shipping costs. So, though, shipping costs may appear "free," you'll still be paying for that on your blindside.
Some hatcheries may also charge shipping costs separately. The most important thing is to do your calculations and compare costs from hatchery to hatchery. You want to minimize your costs as much as possible.
Conclusion
The best chicken hatcheries in Arkansas are non-negotiable when it comes to the supply of high-quality hatching eggs and chicks.
Still confused as to which hatchery to choose. If you're looking for heritage breeds, look no farther than Heritage Acres and Heritage Hill Poultry Farm.
Searching for broiler hatching eggs or chicks? Then, there's no better hatchery than Keith Smith Company. For birds that lay colored eggs, the most suitable hatchery would be Nine Mile Creek Poultry. And for birds that are of show-quality standard, Greenbrier Poultry should be your ultimate choice.